This site uses affiliate links.  Links to products and services in this post may earn me a small commission if you choose to make a purchase. This is at no additional cost to you. Thank you for helping to make this site possible!
Looking for motivation and inspiration for the New Year?
I think New Year's resolutions are a little outdated, and don't work for a lot of people (myself included).
But it's still nice to have some sense of a fresh start in the new year!
In this post, we'll explore the benefits of choosing a motivational word for the year, and I'll share my word of the year for 2023.
We'll also take a look at other ways to encourage introspection and progress in the year ahead!
Ready to add some hope and motivation to your 2023? Read on!
Why Choose a Word for the Year?
Around this time, as we transition from one year to the next, many of us feel pressure to make Big Changes in our lives.
"This is it! This is the year I'll [fill in the blank]!"
We set ourselves up for failure by pressuring ourselves to do a complete 180 in life, and magically end up where we want to be by December.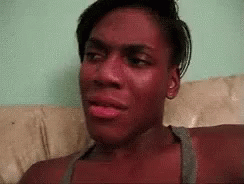 It's just not realistic!
We've been trained to look at the new year as a limited time offer to achieve The Perfect Life.
Get it right this year, or you'll hate yourself when the next New Year's Eve rolls around.
I've decided to take a more abstract approach rather than pressuring myself with unrealistic goals.
Because it's all well and fine to set specific, reachable goals for the year…
…but if you don't have the motivation to work on them, they're gonna fall flat by February!
So, I like to choose a single word to focus on as the theme for the year ahead.
How to Choose a Word for the Year
The key to choosing a word for the year is to not overthink it!
Spending too much time trying to find one single word that can sum up the direction you want your life to move in for the year ahead will only add unnecessary pressure.
In the past, I've chosen words like "Hope" or "Growth".
These simple, inspiring words can be applied to all kinds of aspirations for the year.
What do you want to carry with you as encouragement for the year ahead?
Do you want it to be motivational, inspiring action?
Or are you in need of something more encouraging, soothing a spirit that's still recovering from last year?
The most obvious choices for words of the year might be verbs or adjectives, but it can also be a noun!
Is there a particular person, place, or thing that you want to prioritize this year?
Maybe you really want to move to a new city this year. Make that city's name your word for the year!
Don't Think Too Much
Whatever you decide, don't worry too much about it.
It's more about being intentional going into the new year than choosing the Perfect word. (No such thing exists!)
There are probably a ton of words that will fit into your idea for the year ahead.
Just pick one and dive on into 2023!
My Word of the Year for 2023 is:
My word of the year for 2023 is: Move!
I chose this word partially as a reminder that one of my big goals for 2023 is to move into my own place by the end of it.
But also, I just wanted an annual reminder to move more in general!
This year, I want to take action!
I want to be a doer, not just a dreamer.
I wanna go for walks in nature, even on days when I don't feel like it!
This year, I want to make it a priority to visit my friends and family that are scattered around the country.
Of course, rest is an important part of self care, and it's always a priority to make sure I'm getting enough rest, too.
But in the past, I've definitely over-emphasized rest at the expense of movement.
In 2023, I want to remind myself that sometimes real self-care requires action!
Other Ways to Cultivate Inspiration for the New Year
Choose a Motivational Song for the Year
Plenty of things can benefit from a theme song – why not assign one to your New Year?
It can be directly related to your word of the year, or it can stand on its own.
Keeping with my theme of "Move", my 2023 song of the year is Dare You To Move by Switchfoot.
What song gets you most pumped for the year ahead?
Or, would you rather choose a song that's more calming?
Whatever song you choose, keep the link/file handy and listen to it when you need to remind yourself what this year's all about!
Choose 3 Big Goals
Though New Year's resolutions may be a thing of the past, there's still a benefit to having a few big goals for the year.
This is a great way to keep yourself on track as you design your ideal life.
Some goals might be "bigger" or require more effort than others.
That's why it helps to have them listed out, so you can evaluate what you need to do each month in order to achieve your goals by the end of the year.
Maybe one of your goals you can accomplish in January!
But some goals might take more planning and effort, month by month, right up until 2024 rolls around.
Be Specific…
Remember, goals that are too vague feel overwhelming and often get left in the dust.
Be specific about your Big Goals for 2023.
So you want to travel more. Where? Are you traveling just to sightsee, or do you have specific people or places you want to visit?
If you have a goal to save more money, come up with a number! How much money do you want in your savings by the end of the year? How much will you need to put away each month to meet that goal?
Write your Big Goals out and be as specific as you can with them.
…And Realistic!
Can you realistically do this, or would you need a miracle?
Are you willing and able to put in the effort to meet your goals?
If not, aim a little lower. There's no shame in it!
Maybe you want to go on an overseas trip, but you don't have the money saved up or even have your passport yet.
If so, you might need to make your Big Goals getting a passport and saving up for a trip for next year!
My 3 Big Goals for 2023 are:
gain (and maintain) a reliable source of income (because freelancing just isn't getting me where I want to be!)
move into my own place (no more roommates, for the first time in my life!)
take a "discovery flight" to see if I might want to pursue becoming a pilot!
There are definitely other things I want to do this year, but these are my Big Goals. My top priorities.
I can then approach each month with those Big Goals in mind, and create smaller goals for the month that will keep me on track to reaching those goals.
Speaking of monthly motivation…
Choose a Word for the Month + More Monthly Inspiration
In addition to choosing a word for the year, you can give yourself smaller boosts of inspiration by choosing a word for each month!
My word for the month of January 2023 is: Read.
I really want to re-establish my morning and evening routines, and a key feature of the routines I designed for myself is taking time to read!
And, as I said, I like to keep my Big Goals for the year in mind as I head into each month.
I'll ask myself, what can I do to get one step closer to achieving those goals this month?
Just for fun, I also like to choose a song for the month, and even a color scheme!
Find out more about my January 2023 goals and inspiration here!
So, that covers our monthly motivation.
But how do we stay inspired week-to-week?
Introspective Question of the Week
In 2023, I invite you to join me in asking yourself an introspective question every week!
It can be about anything – your goals for the future, how you can enjoy the present, what needs healing from the past, or whatever else comes to mind!
Get out your favorite journal, write whatever question is on your heart/mind/soul, and spend some time thinking about it.
If journaling isn't your thing, it can be as simple as thinking through the question at the same time each week.
I'll be doing my weekly question every Monday morning.
Having trouble coming up with good introspective questions? Check out this list of 101 questions to ask yourself about your life goals!
Don't Forget to Re-Evaluate… and Celebrate!
A big reason New Year's resolutions tend to fail is that people don't track their progress.
Now, we're not encouraging the often-unhelpful trend of New Year's resolutions here.
But if we want to make any progress in the year ahead, it's important to remember not just to plan, but to re-evaluate and celebrate along the way!
Re-Evaluate Your Goals
Goals can change with time!
You might start the year off thinking you've absolutely got to pursue a certain career path, but after looking further into it you discover it's not right for you.
At the start of each month, take a few minutes to think about your goals and see if they still resonate with you.
Are you sure of where want to go? Are you on track to get there?
Do you need to re-assess your goals, or the steps required to achieve them?
Nothing is set in stone, nor should it be.
Life is a journey, and sometimes we find ourselves called to different roads than we set out for!
Make adjustments where necessary, and keep moving.
Celebrate Your Achievements!
You'll wear yourself out if you're always pushing on to the next step, the next big achievement on your journey.
Take some time to appreciate how far you've already come!
Celebrate your progress!
Hell, celebrate your setbacks, and find value in the lessons they've taught you.
At the start of last year, I made a list congratulating myself on all the things I'd accomplished the year before.
I think I'll be taking that idea into 2023, but rather than waiting til the end of the year, I'll make a list at the end of each month.
If I can work it into my budget, I might even treat myself to a nice dinner to celebrate my monthly achievements. 😋
How will YOU celebrate yourself this year?
And With That… Happy New Year!
May you enter 2023 with an abundance of love, hope, and appreciation for how far you've already come! ❤️
Sincerely,
---
---
Do you like to choose a word or a theme for the year?
Or, do you have any other ways you like to motivate yourself in the new year?
Drop your ideas in the comments and spread some inspiration!
⬇️⬇️⬇️